Hello once again,
I've been pottering around with something else I forgot to mention in the last post.
I was approached recently and asked if I would build and paint some figures, maybe on a regular basis. after a couple of discussions about it I said I'd prepare some example figures that show varying levels of quality that I think I can work to.
The things they would have to cover would be, construction, modelling/conversion, painting and basing.
I don't for a minute think that I am a miniature building/painting expert, but I do have experience and believe I have a good handle on the quality I can achieve. So after a little thought I divided up the stages that I would build/paint miniatures into levels of work.
I decided upon 4 levels, each one building upon the foundation of the previous ones:
Basic: Clean base colours and a single defining wash.
Tabletop: As above and highlighted.
Advanced: As above, additional highlights, extra details, different washes, weathering.
Display: As above, with more time/effort, freehand, glazes/washes, weathering, sculpting.
I chose Cadian Imperial Guardsmen for my example figures. Here's shots of them when construction was finished: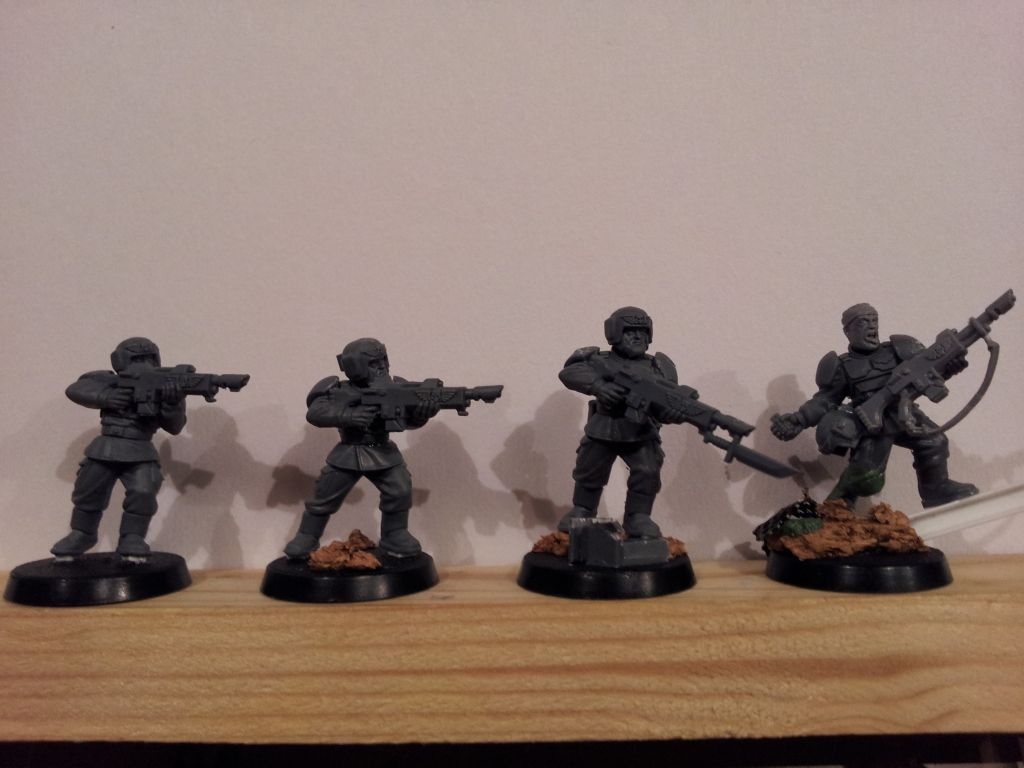 They're in varying paint stages and images will be posted up when finished.
---
---
I've also done a touch more work on the skirmish boards. Nothing groundbreaking, I just used textured spray paint to finish the edges off a little better and add a little random texture here and there.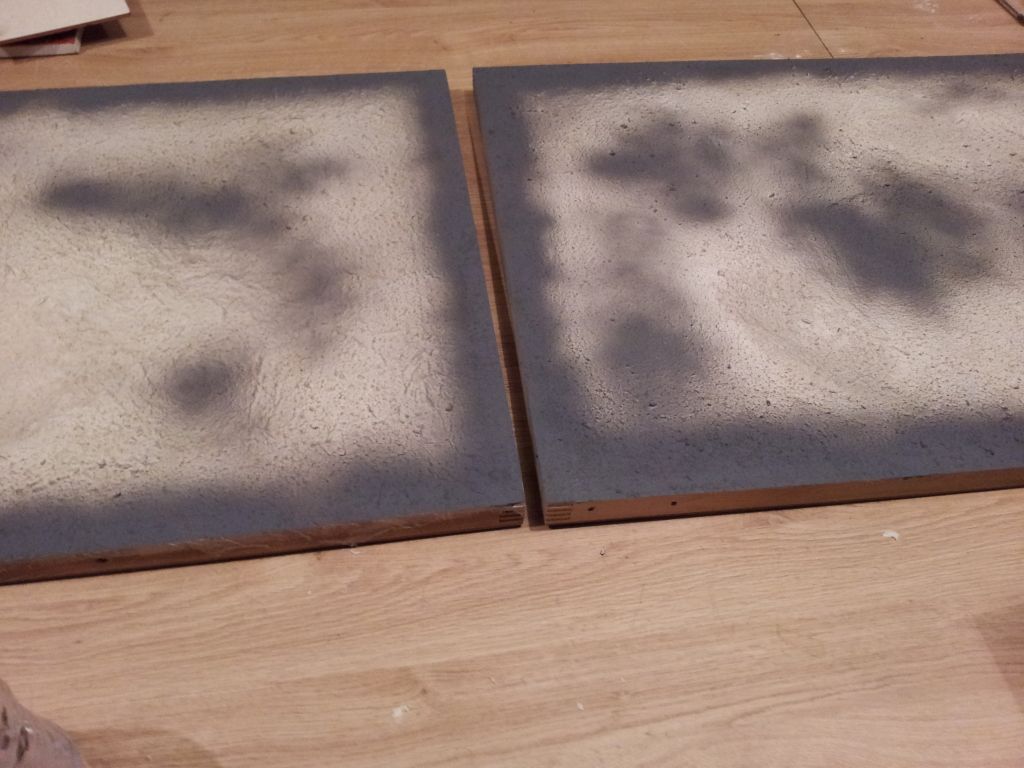 ---
---
That's about it this minute.
Take care everybody,
Jonah